NOTHING BEATS THE CONFIDENCE OF NATURAL LOOKING GLAMOUR
Eyelash extensions have become the beloved beauty secret to women of all ages over the past several years. They enhance the natural look of the eye and create that fluttery alure. Eyelash extensions are strands of synthetic silk hairs individually adhered to your own lashes adding length, thickness and fullness.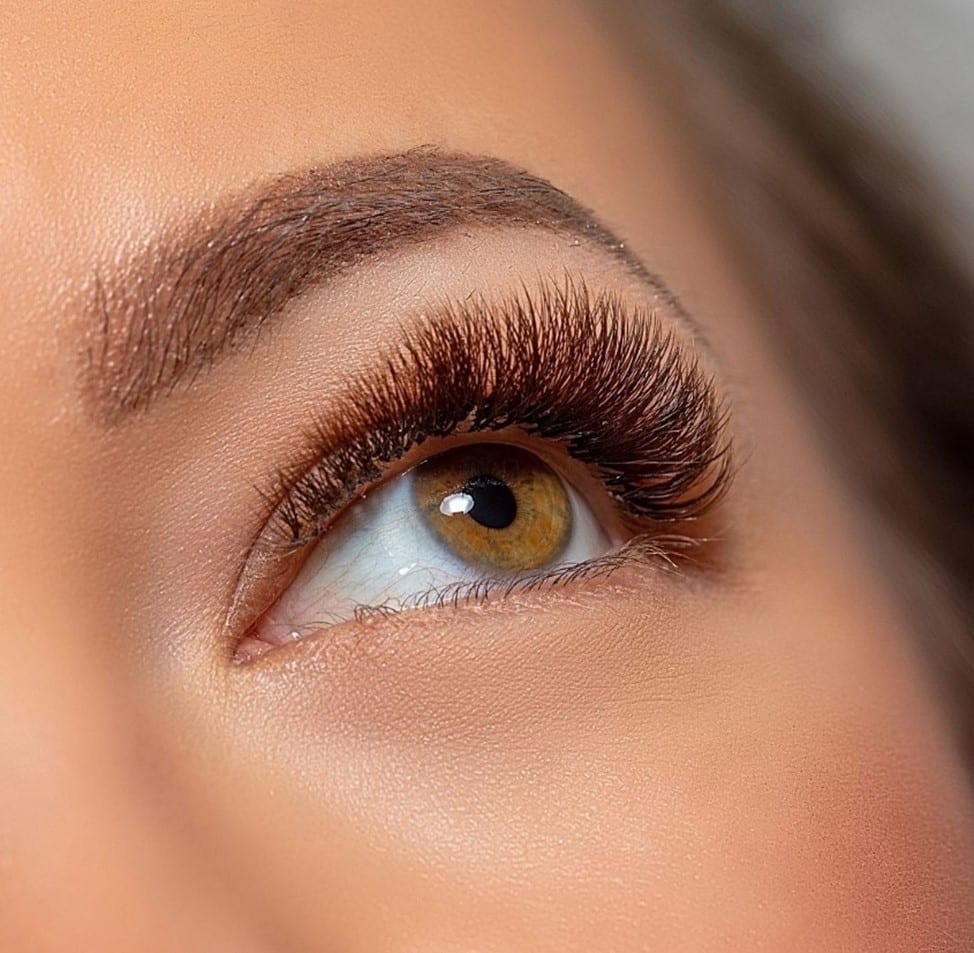 CLASSIC LASH EXTENSIONS

HYBRID EYELASH EXTENSION

VOLUME LASH EXTENSIONS

LASH LIFT & TINT

BOTTOM LASH EXTENSIONS

BROW LAMINATION

BROW TINT
CLASSIC LASH EXTENSIONS
Classic lash extensions are the original style that is still the most popular style with clients. Classic lashes provide you with the length, volume, and curl you've always wanted. The process requires that a single extension be applied to one natural lash. This technique is ideal for clients with thick lashes who want to highlight their natural fullness. These lashes are effortless, natural – your lashes but better!
The process takes c.90 minutes, during which you are welcome to take a nap. Classic lashes usually last up to 4 weeks, with results varying from person to person.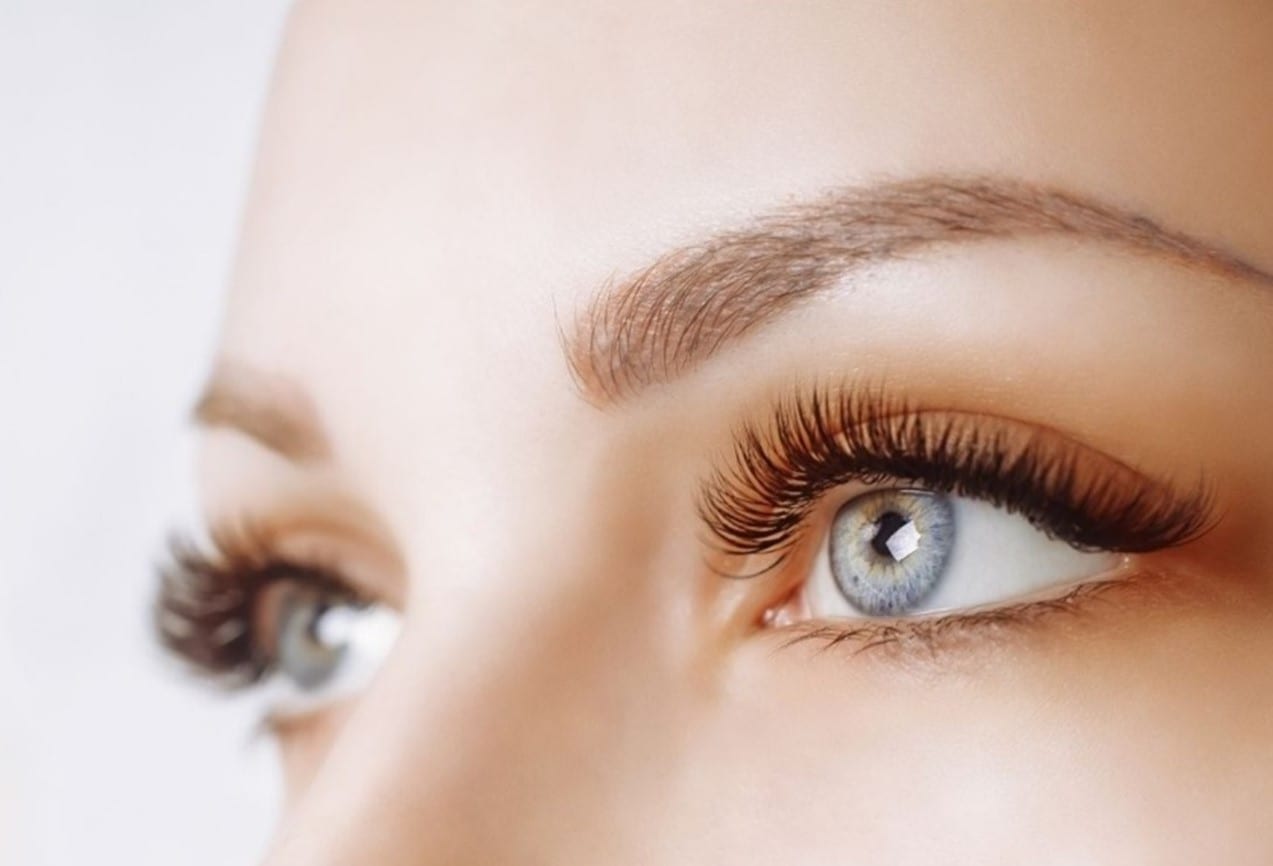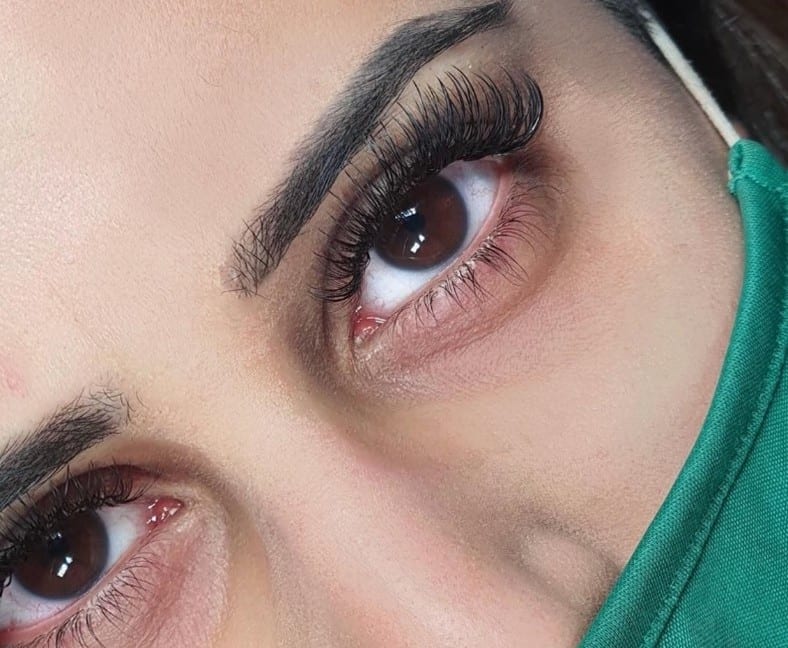 HYBRID EYELASH EXTENSION
You want length, volume, perfect curl, and the natural fullness altogether? The Hybrid technique is a mixture of classic and volume. The perfect in between. A great option if you like to keep it natural but full at the same time.
The process takes  c 2 hours, during which you are welcome to take a nap. Hybrid lashes usually last 4-6 weeks depending on how you care for the lashes.
VOLUME LASH EXTENSIONS
With our set of volume lashes, you are getting a thicker, more dramatic look. These lashes have a fluffy and full appearance. The process involves applying multiple lashes to a single natural lash. Our extensions are soft, feathery, and lightweight meaning the level of fullness can be adjusted to the client's wishes without ever feeling uncomfortable. So dramatic you don't even need to wear eye make up.
The application takes c.2 hours, so be prepared to sit back and relax while our highly trained lash professionals work on your lashes. Volume lashes usually last 4-6 weeks depending on how you care for the lashes.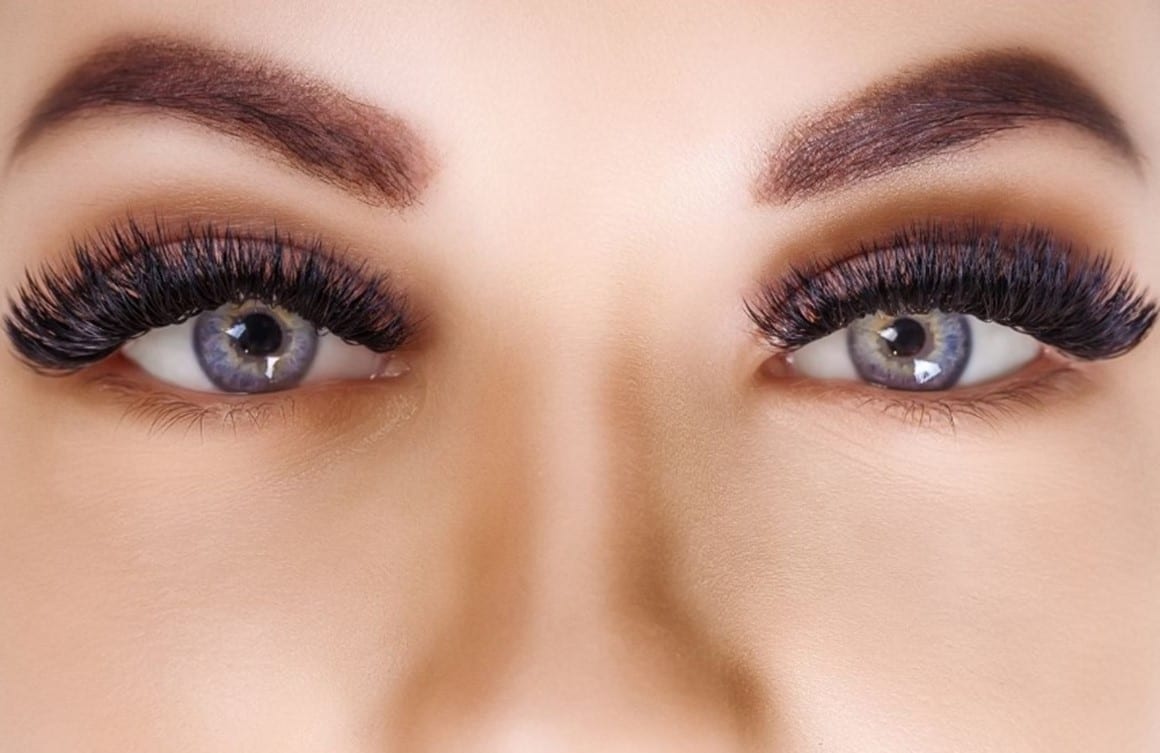 THE LIFT
Lash lifts are a safe way to add a semi-permanent curl to your lashes for a few weeks. Many people strive for long, wispy lashes, but can never get them to look just right. Using mascara and lash curlers can only damage your natural lash in the long run. A lash lift shapes and turns the lashes upwards to give them length, height, and volume and the appearance of having longer, darker, and thicker lashes.
THE TINT
Great for those with lighter color lashes – or anyone looking for a thicker "mascara" look (without having to wear mascara). A lash tint will make your lashes appear darker, thicker, and longer.
The lift & tint is simple, safe, painless, and the application takes 1 hour. During this time you can sit back and relax while our professional lash technicians get to work. Lash lift & tint usually last about 6 to 8 weeks, with results varying from person to person.
BOTTOM LASH EXTENSIONS
Bottom lashes are generally thinner and shorter than upper lashes, and so are their extensions. The extra length and definition offered by bottom lashes can help open up your eyes, making them seem even larger and more dramatic without looking "fake".
The process takes c.15 minutes.
BROW LAMINATION
Brow lamination is basically a perm for your brows, as it gives them a set, uniform shape for an extended period of time. It's a great alternative to microblading. Instead of curls, a setting lotion helps brow hair stay brushed up and lifted upward for about six weeks. After the procedure, your eyebrows will look thicker, fuller, straighter and combed up into the ideal shape. They should look like the ultimate groomed, brushed up eyebrows. No more eye pencils….The process takes c.45 mins.
BROW TINTING
Eyebrow tinting is a process where semi-permanent dye is smoothed over your brows to shape and define your natural arches. The effect is like tinted brow gel but its stays on for weeks. Although it's particularly great for intensifying lighter brow hairs on blondes or redheads, anyone who wants fuller, thicker brows can benefit from this treatment, which picks up and defines all those tiny, hard-to-see hairs, too.
The process takes c.20-30 minutes and the results are basically instant. As soon as the dye is wiped away, you'll walk away with bolder brows.
EYELASH TOP UPS
We provide refills for all eyelash extensions performed by Tan@Home at 2 weeks and 3-4 weeks depending on your requirements.
Our latest price list can be found on our booking page.
As with all our services, we ask that you are ready with a clean face, that's free of makeup before we arrive.